Design of Individualized Drugs for Dermatologists
It is a pilot-tested application by dermatologists with solid training in formulation under usual conditions of use in their clinical practice.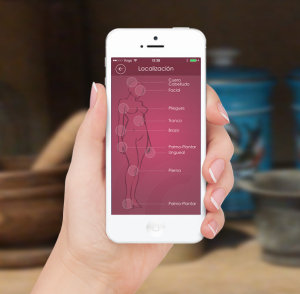 DERMACOMP will become an essential tool in the creation of personalized medicines, allowing the design of medicines for the 5 main dermatoses: psoriasis, alopecia, mucous membranes, rosacea and seborrheic dermatitis.
There is a clear misuse of the possibilities of the formulation and that the prescription in advanced formulation requires much more sophisticated tools that provide the dermatologist with the necessary information to be able to make a personalized medication for his patient in a fast and safe way.
DERMACOMP was born with the purpose of giving support to the dermatologist to design individualized medicines, based on a decision algorithm, for those cases in which the marketed ones do not respond to their specific needs.
Helps dermatologists making decisions
The personalization of medicine and treatments is an unstoppable and growing fact.
Designed to allow the dermatologist to obtain an individualized medication through an easy, quick and intuitive formula design process in 6 simple steps.
The design and development of individualized medications requires training and learning about the proper combination of the active ingredients according to the characteristics of the dermatosis of your patient and managed with the most appropriate excipients.
Improves the exchange of information between dermatologist and formulaic pharmacist providing a lot of details that traditional prescription does not facilitate.
Better therapeutic results are achieved by adapting the medication to the individual needs of each patient.
It exposes the active principles and most suitable vehicles for each pathology and location, increasing the safety in terms of dosing ranges and optimizing the times in consultation.