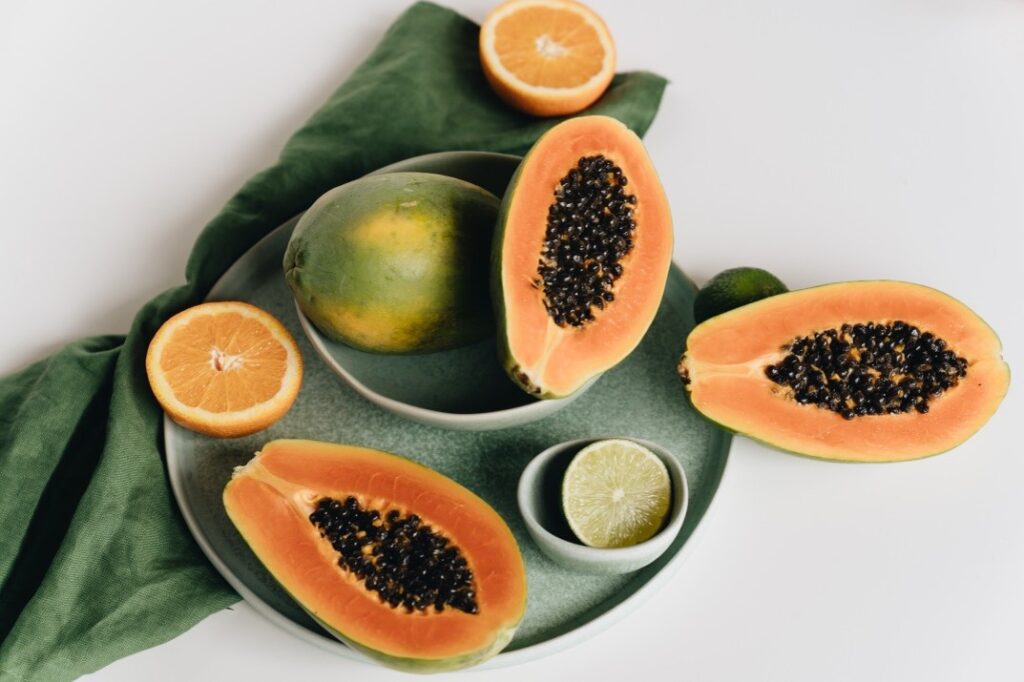 Papain is an enzyme that is found naturally in papaya. This ingredient can be found in some skin care products, as it has been shown to improve the collagen content of the skin and can also act as an exfoliating agent. Papain belongs to a family of proteins related to a wide variety of activities, including endopeptidases or aminopeptidases, with both exopeptidase and endopeptidase activity. In addition, it has remarkable physical properties for topical formulations: this enzyme is very stable at neutral pH, even at elevated temperatures.
It also accelerates the metabolism of epidermal cells by acting as an anti-aging ingredient when applied topically. Papain has been found to help open clogged pores and is effective in treating blemish-prone skin. This enzyme from papaya also has anti-inflammatory and antibacterial properties. Additionally, it can remove dead skin cells, making it a good agent for a wide variety of exfoliating skin care products, including face scrubs, body cleansers, face masks, and peels.
The technical department of FarmaQuímica Sur has prepared a complete infographic on the properties of papain.